Cannabis was once considered to be an illegal substance because its benefits were not quite understood by the general public. These days, a ton of studies have been coming up on the efficacy of cannabis in treating various ailments such as anxiety, depression, stress, pain, cramps, and even insomnia.
This has led to a revolution where a ton of places have decriminalized marijuana not only for medical purposes but also for recreational use. The legalization of cannabis has led to the emergence of cannabis-friendly places. These places are designed for those who want to enjoy cannabis and have the freedom to do so without fear of being judged. This has spurred a new type of traveler looking for a cannabis experience.
Cannabis-friendly places provide a space where people can indulge in their favorite pastime without any judgment. They offer a variety of activities, food, and drinks that are tailored for those who want to relax with friends and family. These places have become more popular as people are now looking for new experiences while staying away from places that do not accept this kind of activity. You can find cannabis social clubs, consumption lounges, tours, yoga and painting classes based around weed.
In this article, we will discuss some of the best destinations that have been created for those who love cannabis.
Canada
For all the cannabis enthusiasts out there, Canada is definitely one country that should be visited. The country declared marijuana legal not only for medical purposes but also for recreational use in the year 2018. Millions of people rejoiced at this pro-weed choice and Canada got a huge boom in tourism due to this action.
Depending on what province you decide to go to, the minimum legal age for consuming cannabis varies between 18 and 21. You can shop at any dispensary that you like and can even send weed via post since it is legalized all over the country!
If you are a medical cardholder, you can smoke cannabis at any place where tobacco is allowed, but if you are smoking for recreational purposes, that is best done on private land. Canada should be one of the top destinations on your list for cannabis tourism.
USA
Although many states in the USA have legalized the recreational use of marijuana, the rules are quite confusing. Certain states only allow medical marijuana, while some have strict policies against both medical and recreational marijuana.
If you are a medical card holder in one state and travel to another, you will have to re-apply for a medical card since the previous one will not be valid in another state. As for recreational cannabis, a lot of states allow it but you still can not send weed via post or take it with you on a flight.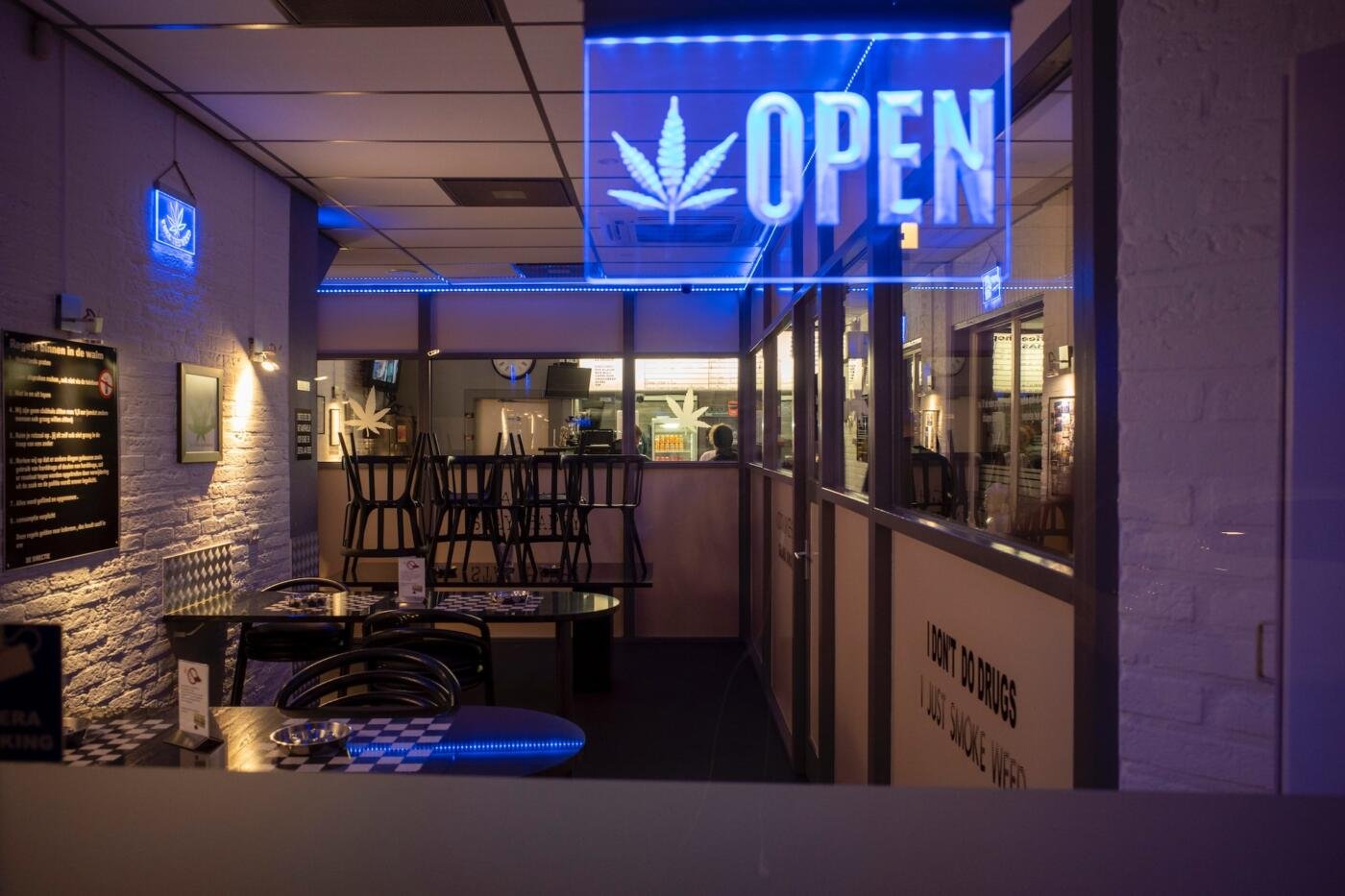 Although cannabis is not classified as a Schedule-1 drug in the USA anymore, it is still illegal on the federal level, which is why it is so tough for most people to get a retailer's license. You can still visit states where it is recreationally legal such as Colorado. Just remember the TSA rules about not having weed with you during your travels. The USA also has better cannabis friendly lodging options.
Spain
Spain is one of the most popular tourist destinations and is known for its relaxed vibe and amazing architecture. However, it is also home to a cannabis-friendly place called Cannabis Club Barcelona. This club was created in the year 2012 and since then, it has been attracting cannabis lovers from all over the world.
The club has a strict policy of only allowing members and their guests to consume weed on the premises. You can become a member of this club by providing them with certain documents such as your ID, passport, and utility bills. The club also offers various events and activities for its members such as yoga classes, film screenings, and much more.
Uruguay
Uruguay is the first country in the world to have legalized cannabis for both medical and recreational purposes.
The country has a long history of being progressive when it comes to drug policies. It was one of the first countries to decriminalize marijuana back in the year 1974. The country's stance on cannabis became even more relaxed in the year 2013 when it decided to legalize the production, sale, and consumption of cannabis.
Uruguay has a very well-regulated system in place for the legal cannabis industry. You can find many dispensaries all over the country and the quality of weed is also very high. The only downside is that tourists are not allowed to buy weed from dispensaries and can only consume it if they have a local friend with them.
The Netherlands
Although the Netherlands is not the first country that comes to mind when you think of cannabis, it actually is one of the most weed-friendly countries in the world. The country has a long history of being tolerant different drugs and has even decriminalized the possession of small amounts of cannabis. You can find many "coffee shops" in the Netherlands which are basically cafes that sell cannabis.
The Dutch government has a very hands-off approach when it comes to the regulation of these coffee shops. However, they do have some rules in place such as not being allowed to sell to people who are under the age of 18 and not being allowed to sell more than 5 grams to any one customer.
We hope this quick list wil give you a bit of direction to as where your wanting to go. Have a safe trip.